Home Security Systems

The frightening reality of modern times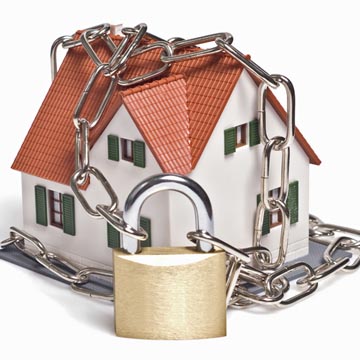 As months pass and years go by, it seems to me like my friends, family, acquaintances, and generally everybody I come in touch with, get exceedingly more worried about their home security and their own personal safety while staying in it. This seems absurd – your home should be the most protected place on Earth. However, an alarmingly large share of crimes takes place within victims' homes throughout the country.
Be it while you're away and out of the house or late at night when you're sound asleep, this is not a situation you want to experience first hand. Luckily enough, modern technology allows for decent solutions that enable home owners to sleep well through the night.
Home security systems – sleeping well at night
After trying it in my own home I can tell you that one of the best solutions is installing a home security system. Don't worry, this doesn't mean that you have to turn your home into a fortified fortress or a jailhouse, as some might fear. It only means you will have a sophisticated and advanced security system to protect your home and prevent unauthorized entrance to it.
This great idea has two weak links.
First, I've personally known a family that went to the trouble of installing a comprehensive home security system only to repeatedly forget turning it on… so, when you do install such a system make sure to regularly turn it on, or ask the technician to program it so it will turn on automatically at selected times as best suits your family's routine.
Second, I have once heard of less than honest service providers that installed security systems and later broke into those same houses in which they have previously installed the security system. This brings me to the next important topic.
Tips for choosing reliable installation service provider
Since installing a home security system in your house is definitely a sensitive matter you should only choose service providers you can rely on. Easier said than done, huh? Well, here are a few tips that will help you do so:
Certifications & licenses: ask to see all relevant certifications and licenses. Trustworthy service providers will have no problem showing you their relevant documents. Meeting the requirements and prerequisites that come with a formal certification or license means that the service provider in question can usually be trusted.
Background checks: ask whether or not the service provider you're talking with performs thorough background checks regarding his employees. Reliable service providers usually run extensive background checks on anyone they're considering to hire.
Recommendations: the best way to know who you're dealing with is asking previous customers. Ask for a list of customers who have recently hired their services. Decent companies will have no difficulty referring you to a couple of former customers.
Warranty: ask to know the company's warranty policy. Reliable service providers will usually offer warranty on their systems and products.